Today, I got a very unique requirement to push a group policy for Google Chrome which I did long time back. So 1st I searched for link to download the Google Chrome group policies. It took me sometime to hunt it so I have shared direct links below:
https://chromeenterprise.google/intl/en_ca/browser/download/thank-you/?platform=ADMADMX&channel=stable&usagestats=0#
https://chromeenterprise.google/browser/download/?sjid=6066941226709070174-NA#download
Once download the zip file, we have extracted the folder, and we see 3 folders.

Now, we need to open the Group Policy editor window, Expand Computer configuration > Administrative Templates > Add/Remove Templates
Now select Add > browse to Windows > Adm > En-US > Select Chrome.adm file and select Open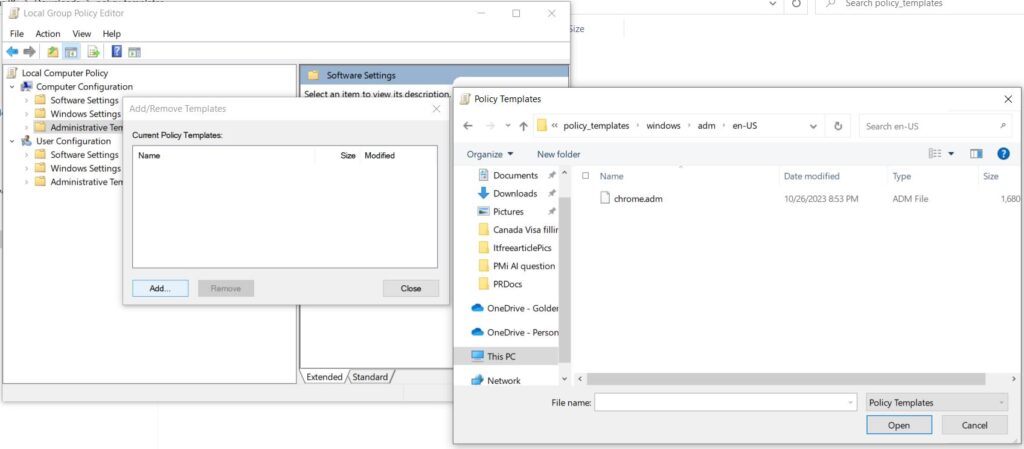 You will see the Name, Size and date of the policy, Click Close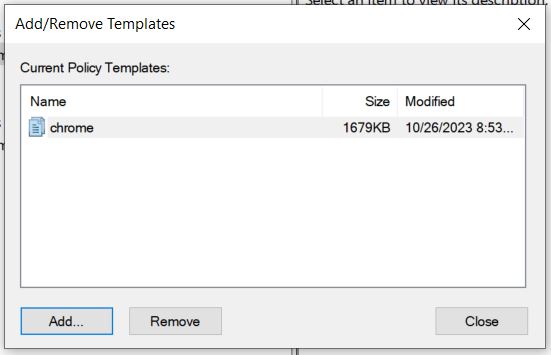 Now when we expand Computer Configuration > Administrative Templates > Classic Administrative Templates(ADM) > Google > Google Chrome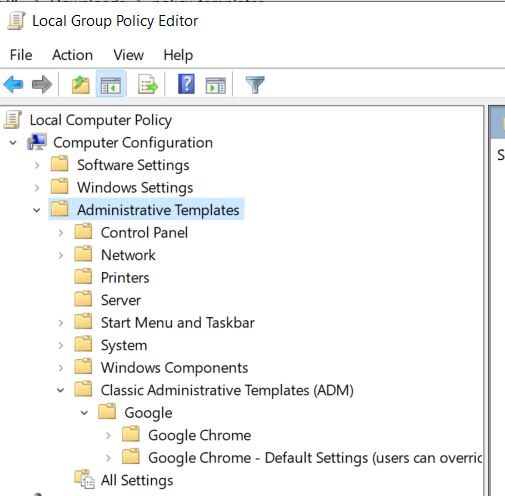 Here we can see all the Google Chrome policies