Noise Suppression in Reading Progress
Reading Progress is a Learning Accelerator that helps students practice their reading skills by recording themselves reading out loud. However, sometimes the classroom environment can be too noisy and affect the quality of the recordings. To solve this problem, Reading Progress has a new feature called Noise Suppression, which can filter out the background noise and improve the accuracy of the results. When you turn on Noise Suppression, Reading Progress uses AI to remove any extra noise when analyzing the student reading and auto-marking the accuracy scores. You can enable Noise Suppression for each student individually, depending on their needs and preferences.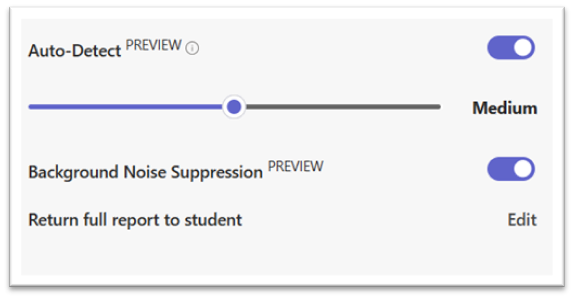 Insights in Search Progress
Search Progress is another Learning Accelerator that helps educators teach information literacy skills to their students. It allows educators to create research assignments on any subject and track how students search for information online. Now, Search Progress has a new feature called Insights, which shows you how your students are doing in their search habits. You can see new clickable cards in the grading view for each Search Progress assignment, which let you compare your class's search performance with the Compare to Class button. You can also explore other useful metrics, such as the number of searches, the time spent, the sources used, and the keywords entered. Insights help you to identify which students are performing well, which students need more guidance, and which students need more challenge. You can also use Insights to have conversations with your students about their search strategies and to adjust your future assignments according to your class's needs.